Hot water continuously flowing.
No heat loss.
Short piping routes.
A continuous-flow heater only heats up the water when the tap is open. So the users get hot water at any time, with no waiting, yet still avoid losses due to storing on-demand hot water. A continuous-flow heater does of course use more power – but only when it's actually needed. And in everyday use that's usually just for a few minutes at a time. That's why such appliances are a cost-effective solution when modernising old buildings especially. And the power is sufficient for multiple tapping points, such as the shower and washbasin. Solar power assistance included.
Continuous-flow heaters.
twin-power and
twin-power solar.
Thanks to twin-power technology, the rated output is switchable. The rotary controller can be used to set the optimum temperature for washing hands, showering,washing dishes, etc. Small and compact, they can be easily integrated anywhere.
More about the products: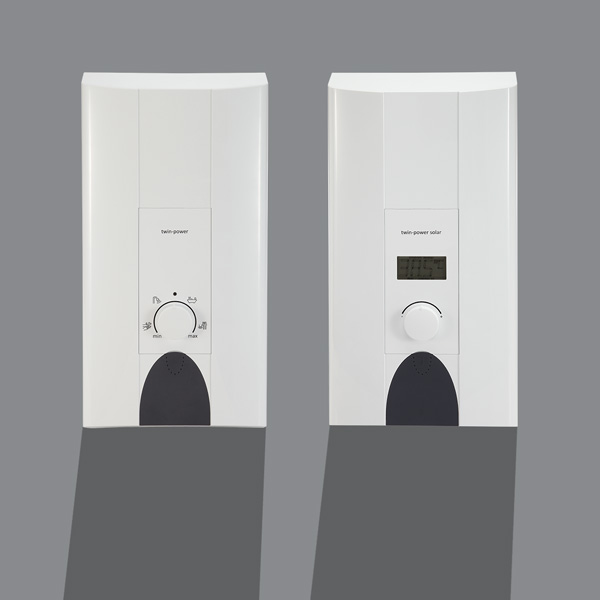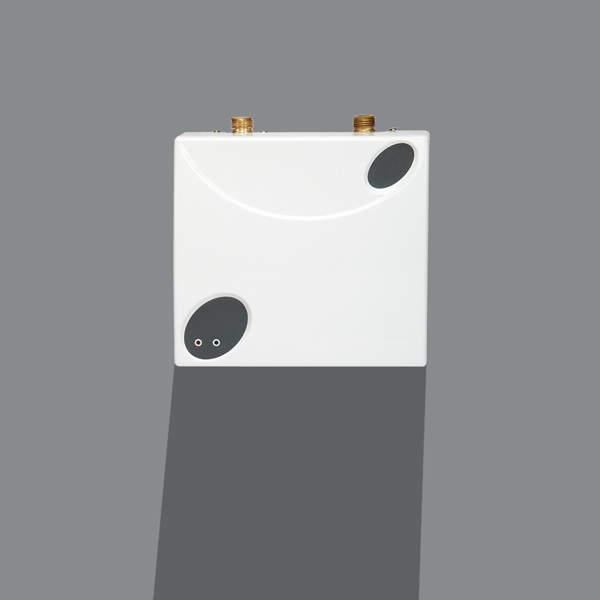 Compact continuous-flow heater.
For pre-heated water.
The 6 kW mini continuous-flow heater is designed to increase the temperature of pre-heated water for a maximum outflow temperature of approximately 55 °C. Ideal for installation underneath the sink or washbasin. A normal power socket is sufficient.
More about the products:
We are there for you.
Would you like more information on our products or do you have a question?
We will be happy to help.