Intelligent ventilation and air distribution systems from Dimplex.
Do you want to save on energy costs and also create a healthy indoor climate without mould or moisture? Dimplex offers central and decentralised ventilation systems – with a whole host of benefits that will help you breathe easier. Designed to comply with the latest EnEV (German federal energy efficiency ordinance) requirements, which recommend a controlled domestic ventilation system, in combination with an insulated building envelope. Combined with a uniquely flexible air distribution system, which also has installers breathing a sigh of relief.
Dezentrales Lüftungssystem DL 40
Push-Pull-Gerät
Ein gutes Raumklima bei niedrigen Energiekosten: Für Neubau und Sanierung sind kontrollierte Wohnraumlüftungen die richtige Wahl. Der Vorteil einer dezentralen Lüftungsanlage liegt im geringen Platzbedarf und der einfachen Installation. Das DL 40 eignet sich optimal für den nachträglichen Einbau in der Sanierung. Die kontrollierte Wohnraumlüftung transportiert überschüssige Feuchtigkeit nach außen und schützt so die Bausubstanz.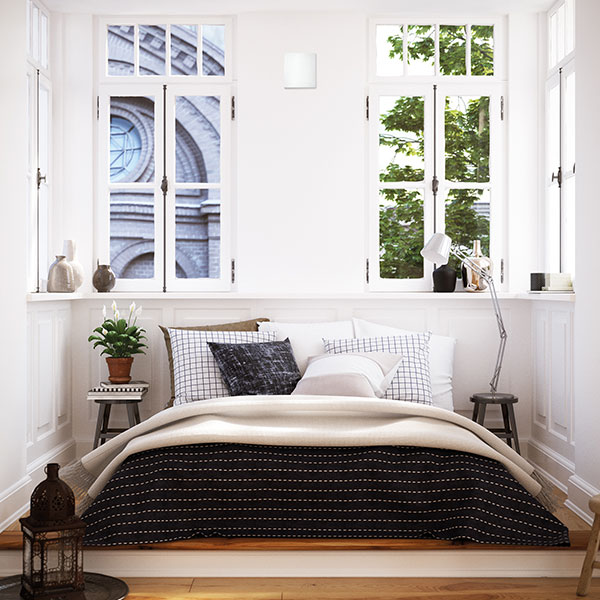 Fresh, healthy indoor air. Simply everywhere.
Central ventilation systems maintain a consistently high air quality in the entire house, using a single ventilation unit. The air exchange takes place via a pipe system. Ideal for new builds and complete renovations.
 
New: M Flex Air. The central ventilation in the system network.
A system solution for all heating and ventilation technology? And completely coordinated? This is M Flex Air. The new ventilation unit can be perfectly combined with all System M heat pumps including hot water preparation and the Air 56 air distribution system.
 
Simply efficient. Directly through the wall.
Decentralized ventilation systems are flexible and well suited for retrofit installation. The units are installed directly against the external wall of a room. Thanks to the simple installation, these solutions are also frequently used in new build houses.
 
Fast installation. Flexible distribution.
Air 56 is an air distribution system that is extremely easy and quick to install like a Lego system. With ventilation pipes that can be bent in all directions.
 
Customised ventilation systems. Plan your ventilation with Dimplex.
Which ventilation system is best for me?
Are you carrying out a renovation to improve energy consumption or constructing an energy-efficient new-build property? Central or decentralised ventilation?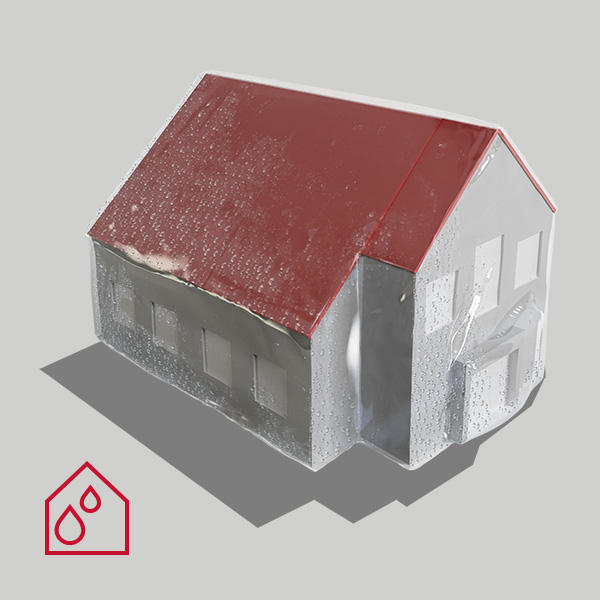 The "sweating" house.
Mould is not uncommon, especially in buildings with retro-fitted façade insulation. Locations especially susceptible to mould are the corners of external walls, in which moisture condenses. Controlled room ventilation transports the moisture outside and prevents mould from occurring in the first place.
Advantages of controlled domestic ventilation. Future-proof against mould. Changing the air is not only hygienic, but also ensures that moisture is removed in a controlled way, thereby ensuring that the fabric of the building remains intact for a longer period.
 
Efficient heat recovery. Dimplex ventilation systems can use up to 90% of the exhaust air heat and achieve room temperature.
 
On the safe side. Buildings with an insulated envelope are required to have a controlled domestic ventilation system – particularly in rented apartments.
 
Ventilate and save energy. Opening your windows in sub-zero temperatures? It's not necessary anymore.
 
Ideal for allergy sufferers: Pollen, fine dust or soot particles remain outside thanks to the reliable F7 filter.
 
Effective noise protection. Effective noise protection. Street noise and other audible intrusions have no chance, as your room will stay optimally ventilated day and night, with the windows closed.
 
Flexibility of use.
Do you want to use your central ventilation system to generate hot water at the same time, thereby extracting the maximum energy efficiency from your indoor air? Then it's a good idea to use a ventilation unit with integrated domestic hot water heat pump.
> The ventilation unit with domestic hot water heat pump.
DHW 300 VD+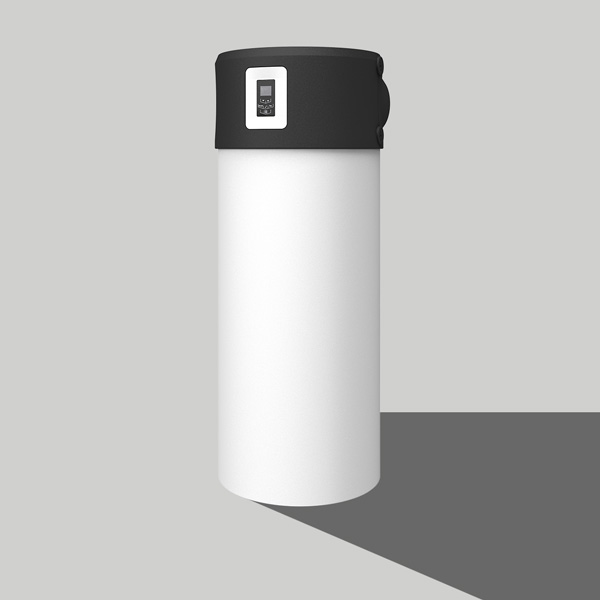 We are there for you.
Would you like more information on our products or do you have a question?

We will be happy to help.