Decentralised ventilation systems.
No more mould due to incorrect ventilation.
Decentralised ventilation systems from Glen Dimplex are simple to install in individual rooms as a targeted means of improving the room air quality. They require no air distribution system and are therefore particularly well suited for retrofitting or renovating existing buildings.
Dezentrales Lüftungssystem DL 40
Push-Pull-Gerät
Ein gutes Raumklima bei niedrigen Energiekosten: Für Neubau und Sanierung sind kontrollierte Wohnraumlüftungen die richtige Wahl. Der Vorteil einer dezentralen Lüftungsanlage liegt im geringen Platzbedarf und der einfachen Installation. Das DL 40 eignet sich optimal für den nachträglichen Einbau in der Sanierung. Die kontrollierte Wohnraumlüftung transportiert überschüssige Feuchtigkeit nach außen und schützt so die Bausubstanz.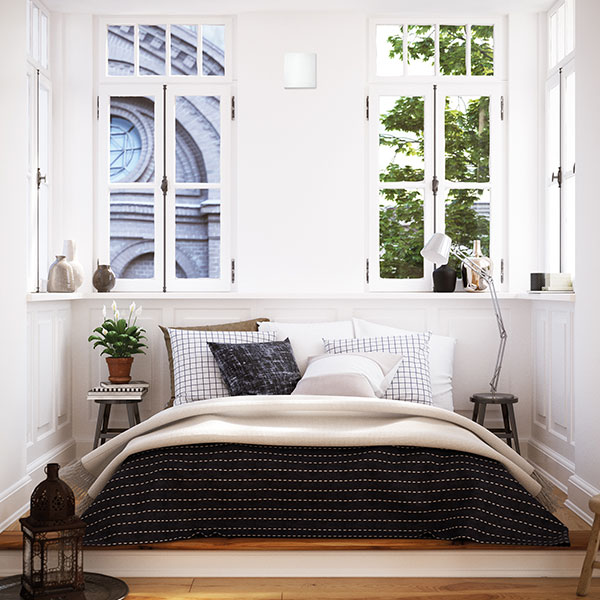 Ventilation units
from the DL series.
Ventilation units for one or two individual rooms with heat recovery for heating supply air. Installation takes place through the external wall per individual room – or optionally with adjoining room connection. Moisture recovery and demand regulation is also possible via an air quality sensor.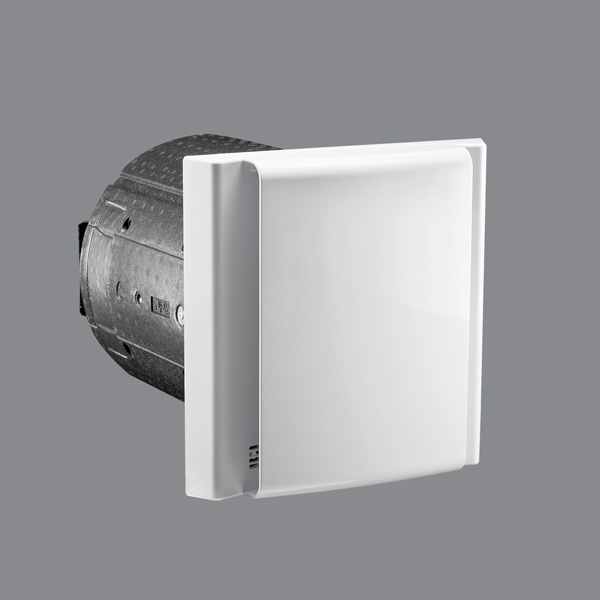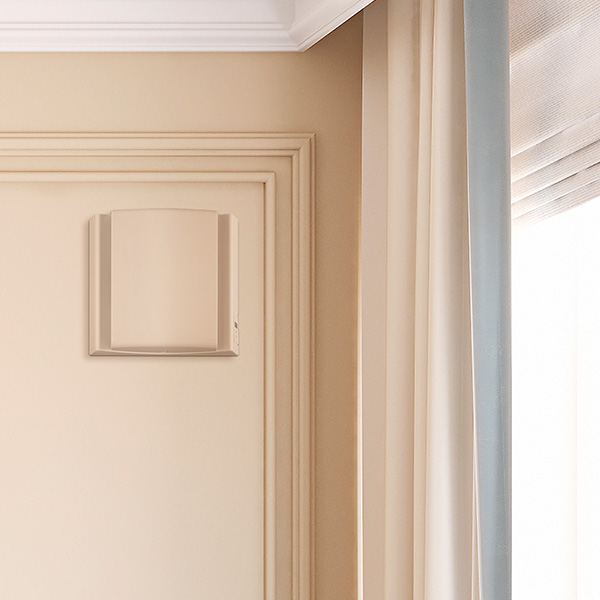 The installation.
Simply uncomplicated.
The compact design of the units makes installation and subsequent maintenance extremely easy. Other than an electrical connection, all that is needed for installation is a straight wall opening or for a hole to be drilled in the external wall of each room.

This makes decentralised ventilation systems particularly interesting for renovations of old buildings. They are also perfect for use in new-build properties, if no ventilation ducts have been included in the plans.
And what about aesthetics? Design panels from GDD set high-quality accents in the room and can be easily coated in the colour of the wall.
Genuine heat recovery.
With cross counter flow heat exchanger.
The heat in the exhaust air is recovered continuously and extremely efficiently. 
This enables a real heat supply rate of up to 87%.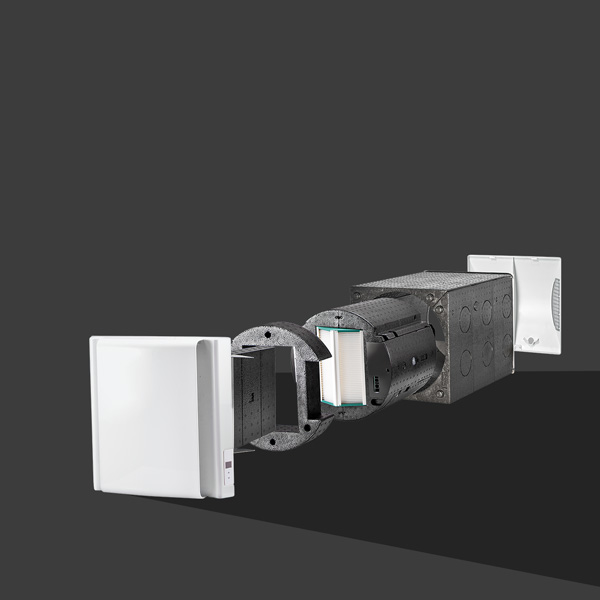 You almost couldn't get any quieter.
Intrusive noises remain outside, but the ventilation itself is almost silent during operation.
The decentralised ventilation systems from Dimplex feature amongst the quietest units on the market and offer the best sound penetration values in exterior wall openings.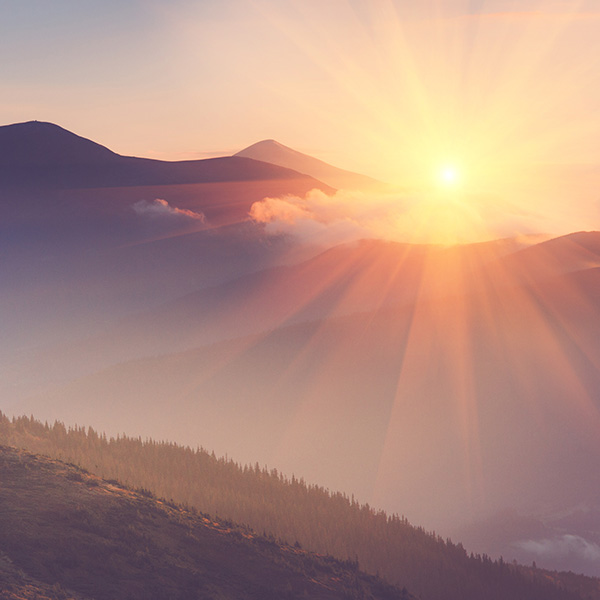 Healthy indoor air.
Developed for allergy sufferers.
The air quality sensor automatically ensures that indoor air is of the highest quality. 
Thanks to the reliable F7 filter, pollen and particles are kept outdoors, which means that allergy sufferers in particular can breathe easy.
Customised ventilation systems. Plan your ventilation with GDD.
We are there for you.
Would you like more information on our products or do you have a question?
We will be happy to help.