Old barn Modern technology.
Perfect for living and working.
You can live well in the countryside. That's what architect André Rösch thought too. He converted an old barn in Redwitz an der Rodach into a comfortable, modern retreat. In terms of the surrounding nature, he put a particular emphasis on sustainability. He also attached special importance to the heating concept.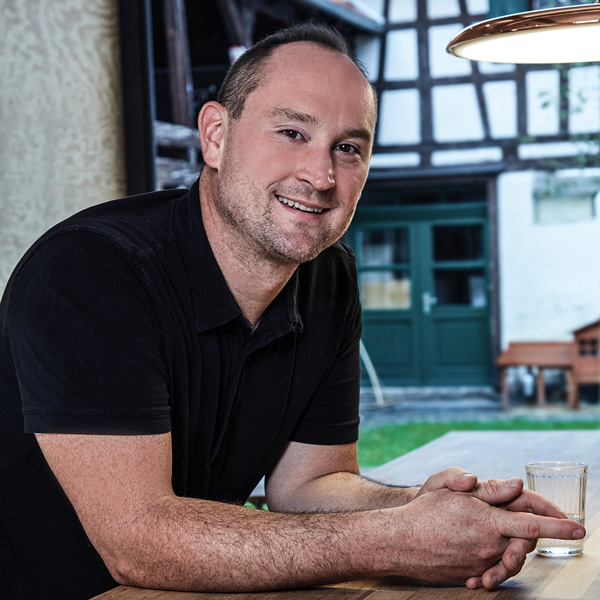 Live energy-efficiently.
"When it came to the issue of heating, all we needed was a heat pump. You don't need a chimney, you don't have any connection costs, you don't have to rely on oil or gas – and a heat pump requires very little work. With a job like mine, I simply don't have the time to be buying and storing woodchips, for example".
André Rösch, 43, covered building ecology and sustainability in his degree. Before he came back to his home town, he worked as an architect in New York, Hong Kong, London, Sydney, Berlin and Zurich.
At one
with nature.
André Rösch took a barn from the 19th century and built it into a home and office in line with the latest ecological findings. That's exactly how he skilfully combined the traditional and the modern on a 190 m² plot of land.
The building's look is dominated by tall, open-plan rooms with plenty of timber and glass. All of the architectural elements inside and outside the house serve a purpose, there is nothing superfluous here. The materials used are of the highest quality and emphasise a natural way of life.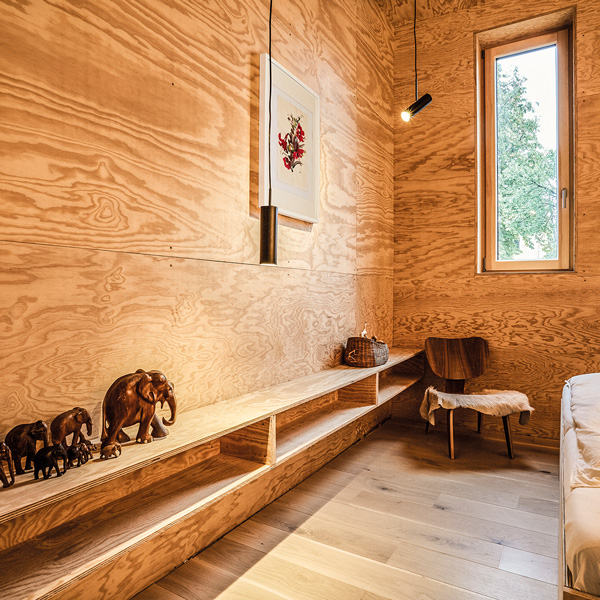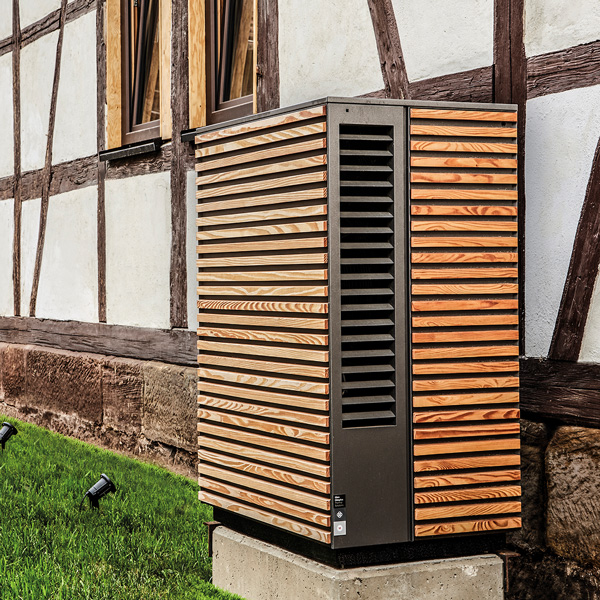 An ecological look.
Besides the environment, the aesthetics were the most important thing to André Rösch: "I don't want any awful lumps of metal on the house. That's why I chose the 'System M Comfort' heat pump by Glen Dimplex Thermal Solutions.
It wasn't only its high energy efficiency that convinced me but also its natural, high-quality larch wood casing. I am also planning on having a photovoltaic plant that will make the power for the heat pump even more ecological."
Inspiring technology.
"The heat pump's indoor installation is as compact as a large refrigerator and its simple appearance is impressive. It is really easy to use, just like a smartphone.
I also chose the complete worry-free package: the system is connected to the Internet via LAN. This means that GDTS can access important parameters in service cases and can even make optimisation recommendations," says Rösch.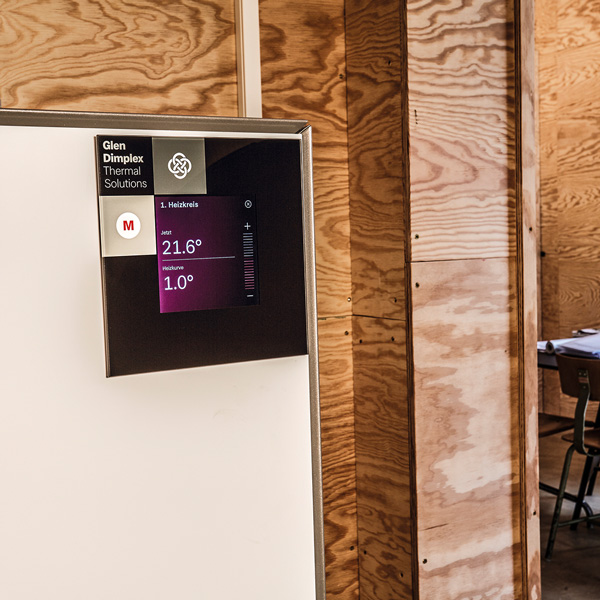 André Rösch: "A sustainable lifestyle also means thinking about the energy, heating and climate concepts in your home.
After all, we want to make sure our kids can enjoy a world worth living in, too."