The plug and heat principle.
Lots included. Yet still allows flexible installation.
M Flex is less complex than comparable heat pump systems yet remains hugely flexible. Many components are fitted in the factory: in comparable heat pumps, they have to be bought and installed as add-ons. The strategy is very simple: choose an M Flex version with 6–9 or 9–16 kW heat output. A domestic hot water cylinder or central ventilation are included. This enables M Flex to be adapted to your construction project at any time.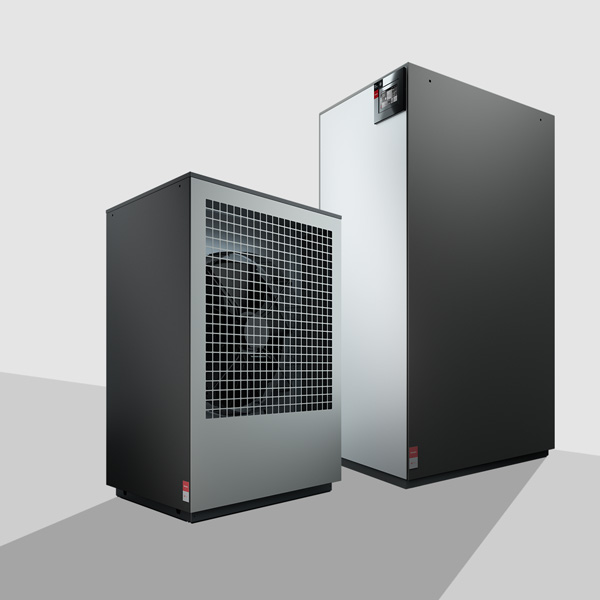 An efficient
heating system.
Made for your home.
M Flex is a heat pump heating system consisting of a compact outdoor unit and a space-saving indoor unit.
With a heat output of 6–9 kW, M Flex is the ideal solution for detached and semi-detached homes or even for flats. Blocks of flats or commercial properties can be supplied with a pleasant amount of heat with a heat output of 9–16 kW.
There's nothing quieter.
Max. 35dB(A).
The outdoor unit has been specially optimised for installation close to walls. The special owl wing fan ensures a naturally quiet air sound.
The compressor has been deliberately shifted into the indoor unit. This keeps noise emissions to a minimum, even at full heat output.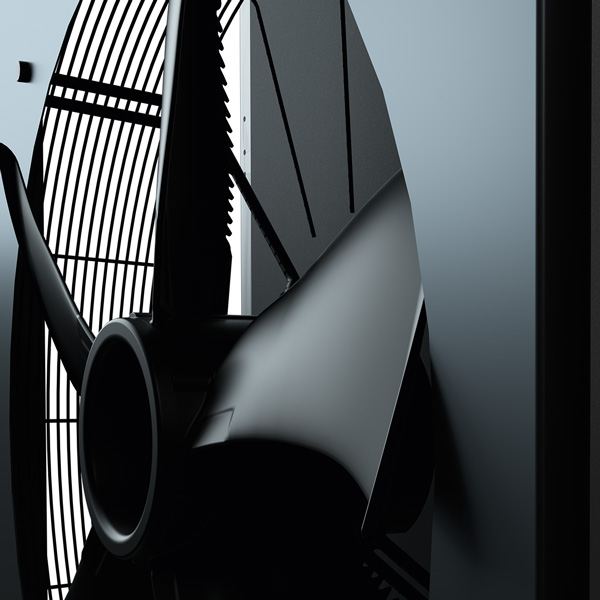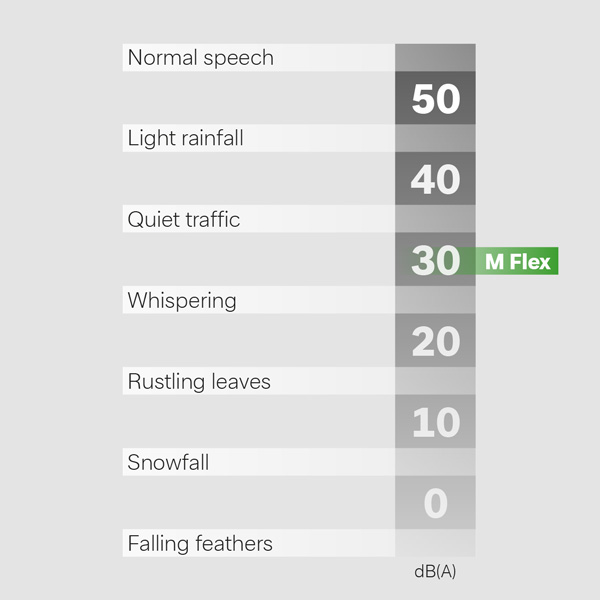 Fulfils the most demanding
sound requirements!
M Flex is developed to be installed in front of a reverberant house wall and is also extremely quiet with this type of set-up.
It satisfies the German noise prevention code (TA Lärm) requirements at 2.5 m distance with positioning close to the wall in reduced operation. At full output from a distance of 5 m.
Attractive design.
Compact format.
When the M Flex was designed, particular importance was attached to using high-quality materials and excellent finishing. With its clearly accentuated surfaces and discreet colours, it has a typical Gen Dimplex product design.
The indoor and outdoor units have been designed to save a lot of space and to be compact. The indoor unit takes up no more space than a typical washing machine.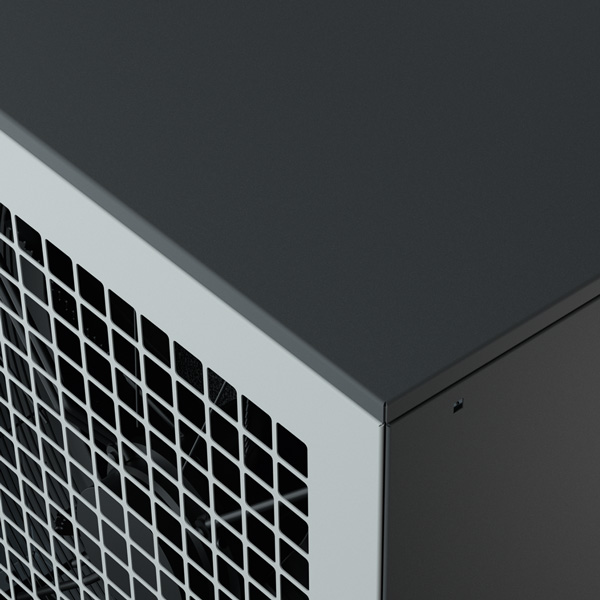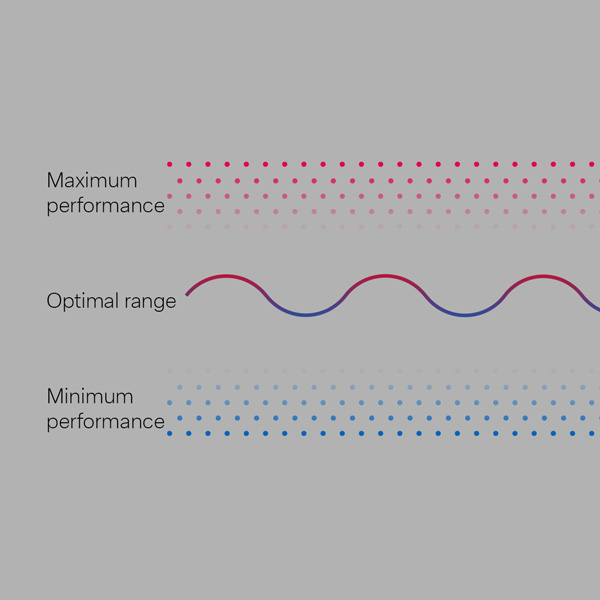 The perfect temperature.
At the right time.
A heat pump with inverter works less during low heat consumption and more during high heat consumption.
Because it can adapt its power continuously, it always reaches the desired room temperature with the lowest possible energy consumption – whatever the current season and heating demands.
This saves on energy costs in spring and autumn in particular.
Fully equipped.
Saves time during installation.
All key components are pre-installed in the indoor unit:
50 l buffer tank with dual differential pressureless manifold.
3-way reversing valve (heating/domestic hot water).
Pipe heating, max. 6 kW.
Separate pump for the generator circuit and consumer circuit.
Expansion vessel with 24 l.
Safety valve.
Dirt trap, flow sensor and pressure sensor.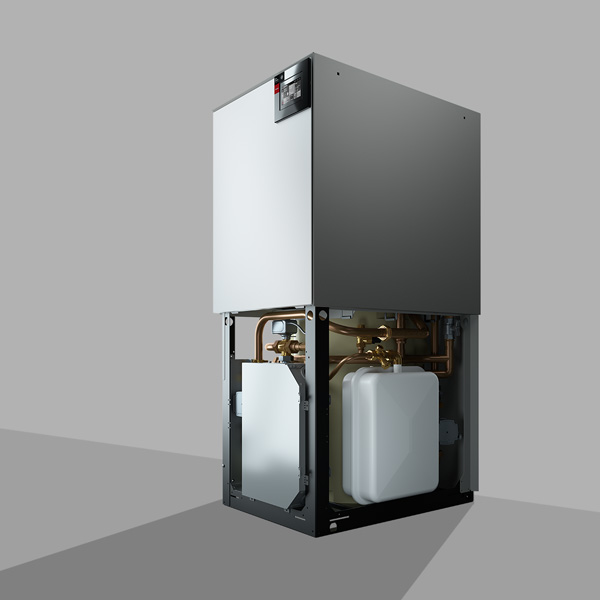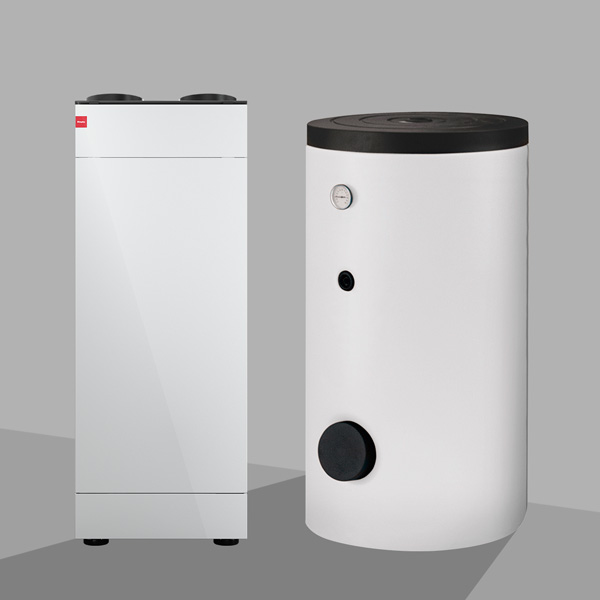 Flexible combinations.
With domestic hot water and ventilation.
A compatible domestic hot water cylinder can be planned and ordered independently of the M Flex heat pump. Individually tailored to specific customer requirements.
Our recommendation: The central domestic ventilation unit M Flex Air with heat recovery for new-build detached houses, terraced houses and spacious flats with up to 250 m² of living space.
Operation via
touch display.
The M Flex heating system is controlled via the 4.3 inch colour touch display on the indoor unit.
This means that you can keep an eye on everything and can very easily control your heat pump heating system with your finger tip.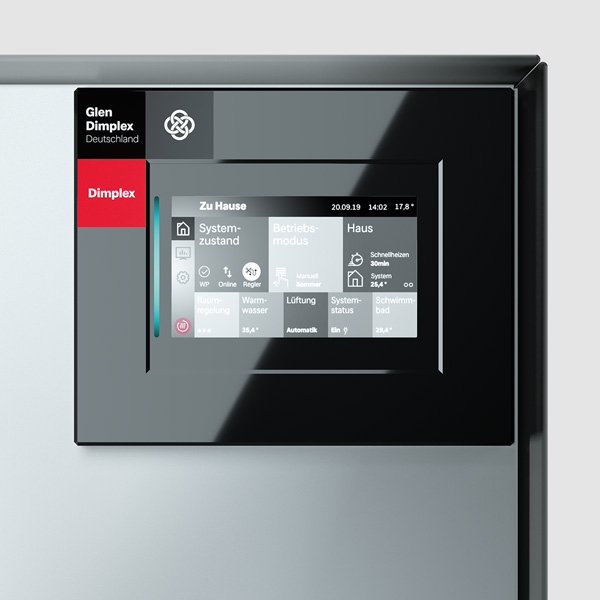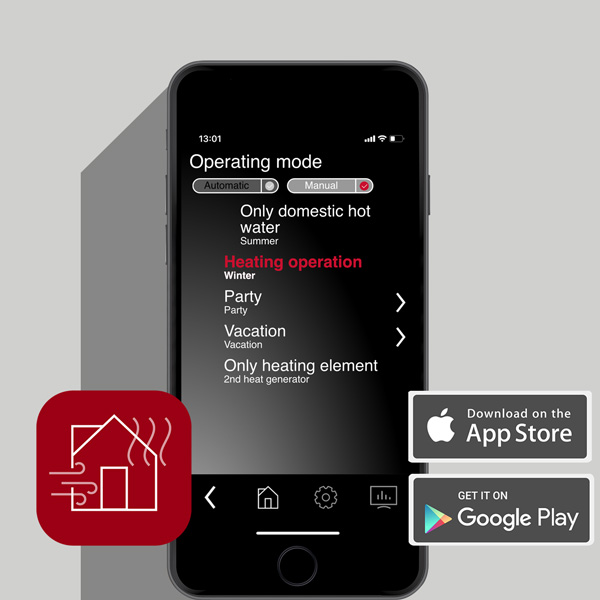 Comfortable control.
From everywhere. And at any time.
With the Dimplex Home App, the control of the heat pump can be accessed anytime and anywhere.
With the intuitively designed app interface, the most important settings on the heat pump, such as summer / winter changeover or setting the hot water temperature is child's play. In combination with the intelligent room temperature control, the temperature for up to 20 rooms can also be set using the app and even combined with weekly programs.
Optional for M Flex:
The wall console.
With the wall console, you spare the costs of an additional foundation. The wall console can be installed early on in the construction phase.
All lines and connector connections are covered by the wall console.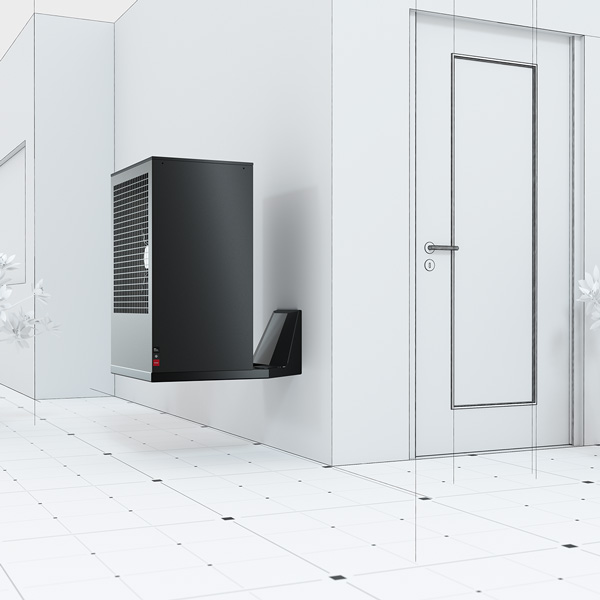 We are there for you.
Would you like more information on our products or do you have a question?
We will be happy to help.